NEW


Clay Smoothing Fluid, Oil, Sponge and French Chalk.
For Clay Artists


NEW


Printmakers Cleaner
Removes varnish & grounds.


NEW


Printmakers Washdown
Removes Acrylic stop outs and grounds.


NEW


Printmakers Plate Oils
Adjusts viscosity and tack of oil based inks.


NEW


Cold Wax Additions
Add tooth and texture.

NEW



Zest-it ® Cold Wax Painting Medium
Mix with oils, Pigments, Marble etc.
Very popular.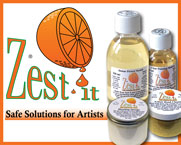 Zest-it® Website Banners for retailers website can be found at
website banners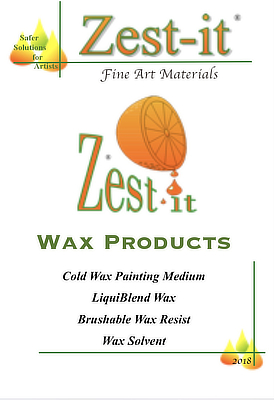 New Booklets available.
Excellent for your customers to take away and browse.