NEW


Printmakers Cleaner
Removes varnish & grounds.


NEW


Printmakers Washdown
Removes Acrylic stop outs and grounds.


NEW


Cold Wax Additions
Add tooth and texture.

NEW



Zest-it ® Cold Wax Painting Medium
Mix with oils, Pigments, Marble etc.
Very popular.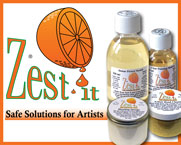 Zest-it® Website Banners for retailers website can be found at
website banners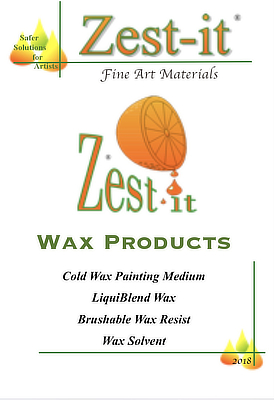 New Booklets available.
Excellent for your customers to take away and browse.